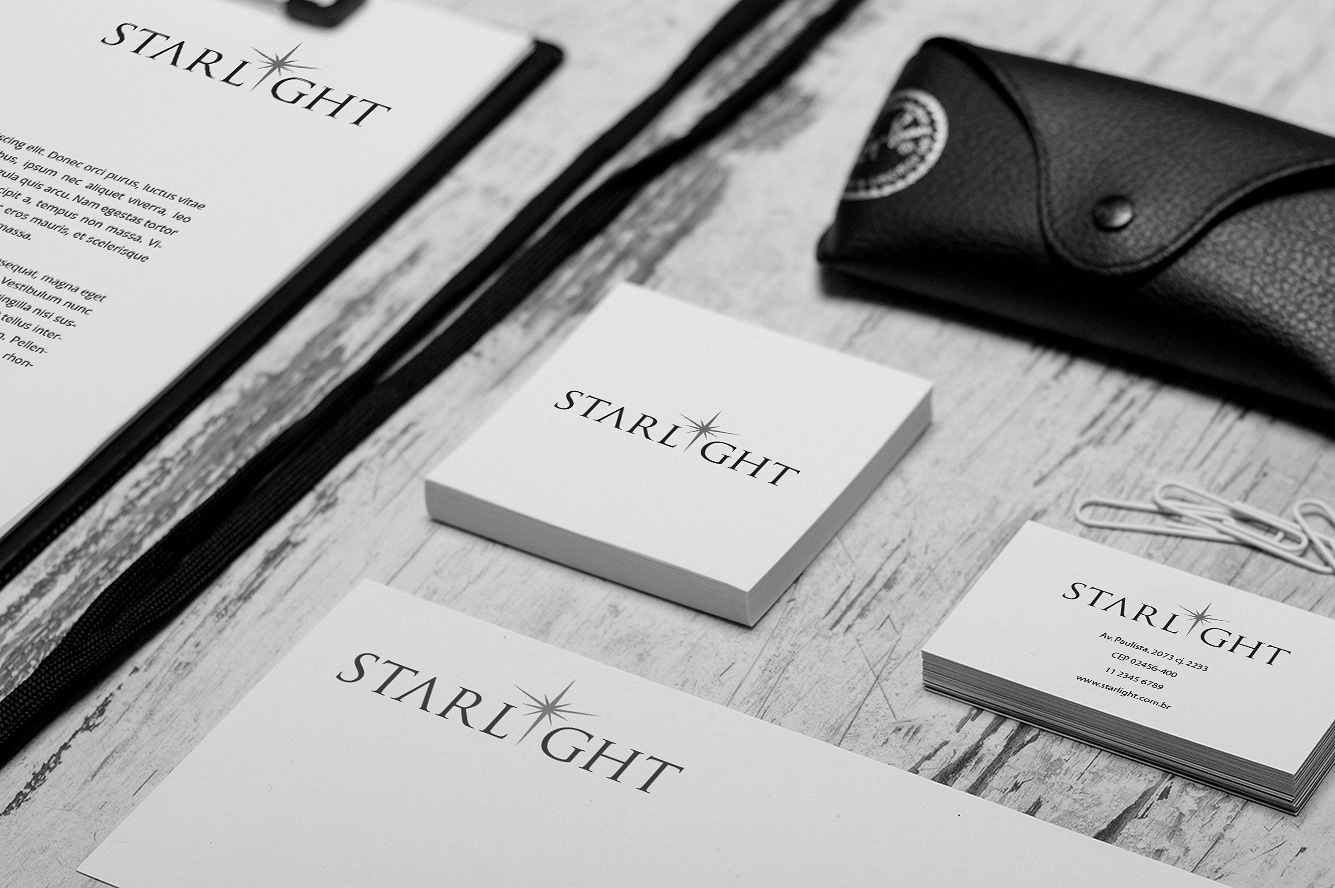 Trabalho para o curso de Design Gráfico da Panamericana. Identidade visual da marca fictícia Starlight, uma editora sci-fi que publica livros clássicos de ficção científica (autores como Jules Verne ou H.G. Wells).
School project for my Graphic Design course (Panamericana)
. Corporate identity of the fiction 
brand Starlight, a sci-fi publisher of science fiction classic books (authors example: Jules Verne or H.G. Wells).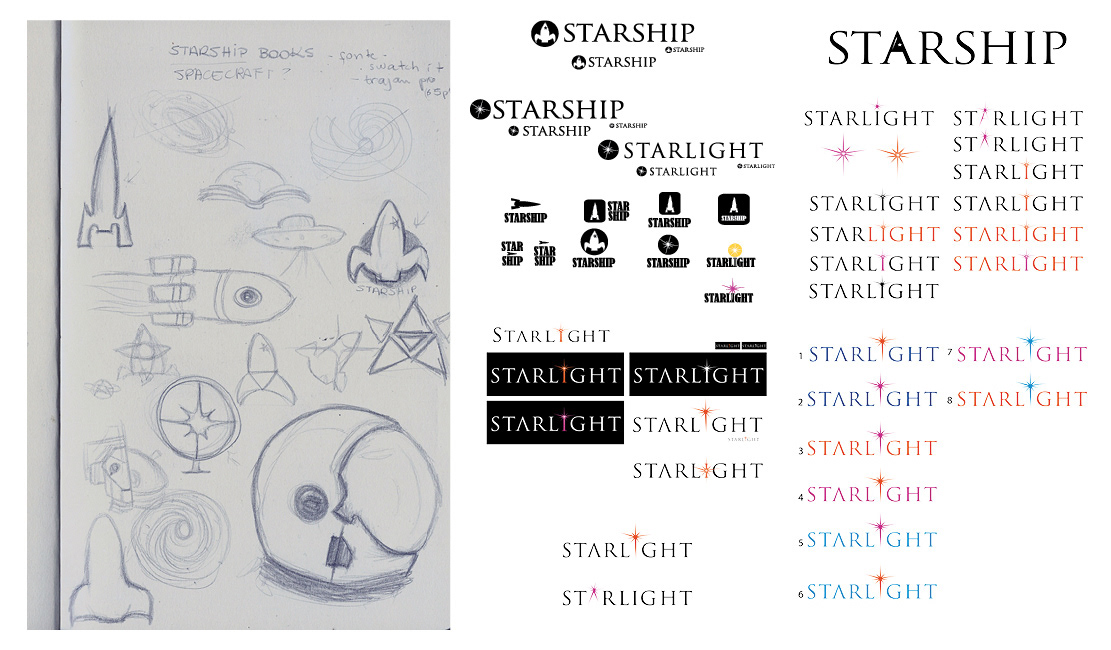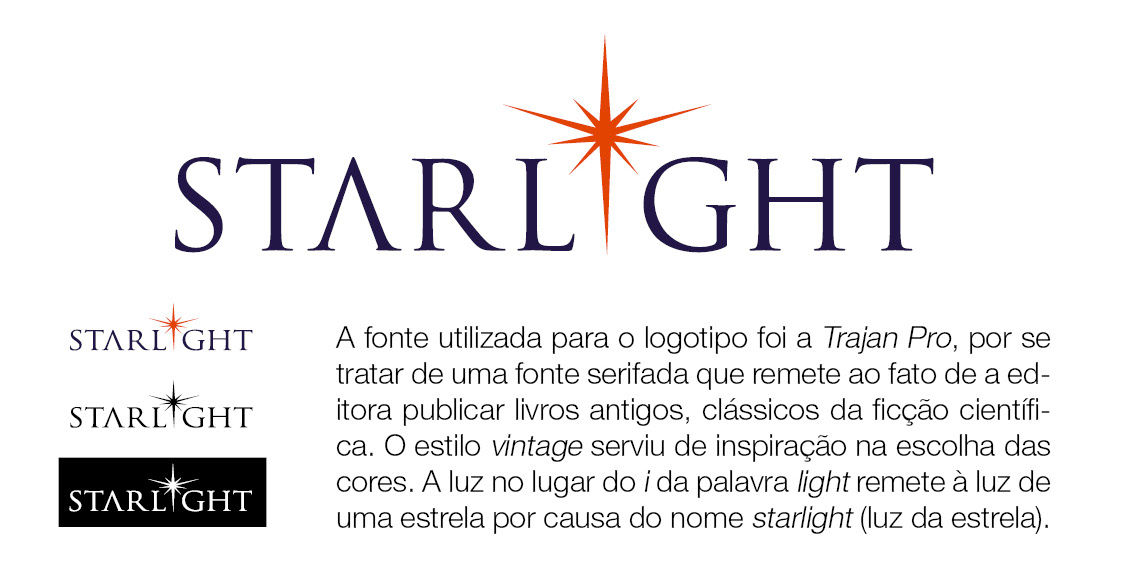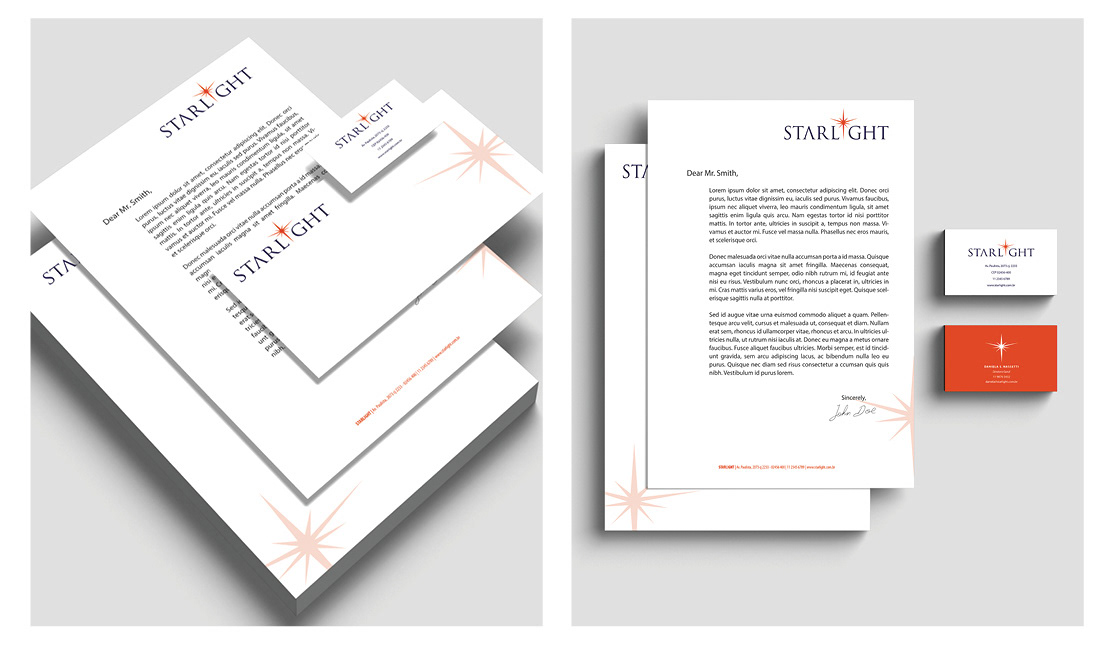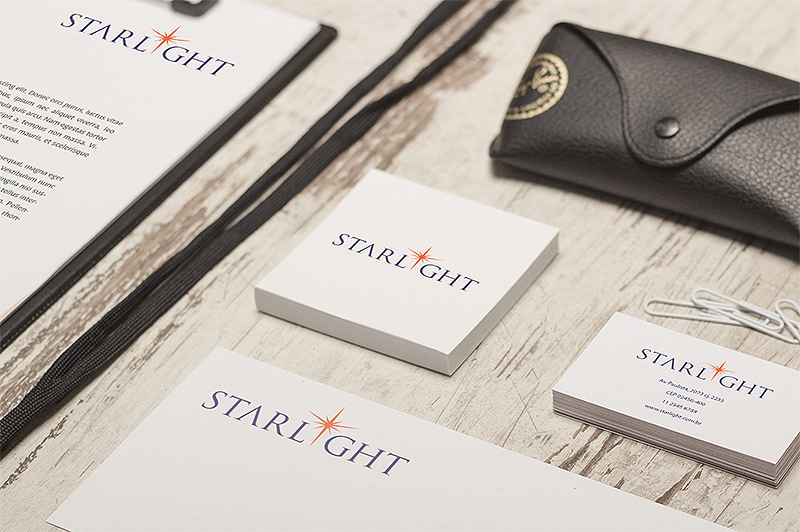 PS

: If you're interesting in buying this logo, please send me an email at: contato@danielasn.com
Se tiver interesse em comprar esse logo, por favor, envie um email para: contato@danielasn.com